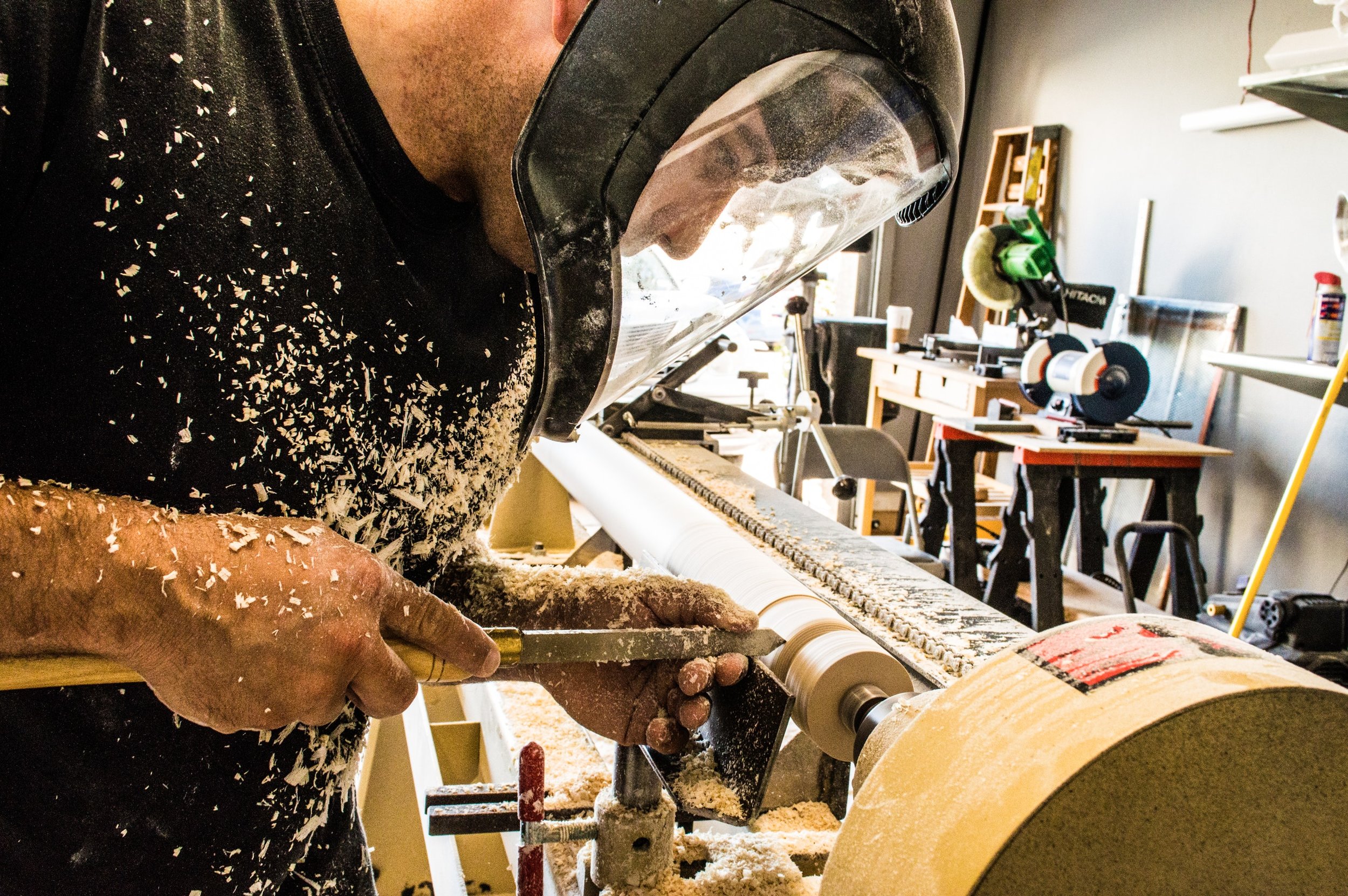 We are a family of makers
All related in some way or another, we are a family that makes things. And we've decided to put this platform together to share those things with you.
our Story
We never intended to build a business for making things. It just kind of happened.
. . .
We are a big, extended family of makers. Some of us are really into painting, pottery, and weaving. Some of us love wood-working, metal work, and screen-printing. Others like macrame, crocheting, and knitting. We are multi-talented and have a lot of combined hobbies, which brought us here, creating We Make Things.
We realized, after years and years of making, that we have a lot of stuff. And it's really great stuff, but we can't keep hoarding it all to ourselves anymore. Instead, we want to share these things with the world, so here we are. Building an online shop that will change as new things are made, and attending markets and events to sell our work.
Who are we, exactly?
We'll expand on this as we get more in our shop, but in the meantime, here's a little introduction about who's behind all of this.
. . .
The joseph's:
In this family of makers we have:
Danielle (also an honorary Bina and is married to Mo), who loves textiles (crochet, weaving, punch needle, macrame, ), pottery, and painting (mostly abstract and some small paintings with watercolour and goauche).

Sean, who is really into all things woodworking on his lathe, and wood carving.
The hart's :
In this family of makers we have:
Kerry, who is Danielle, Jess and Sean's mom. She loves painting and exploring all kinds of crafting and exploring new creative hobbies.

Carolyn, who is the matriarch of the family (Danielle, Jess and Sean's grandmother and Kerry's mom). She is the one who really sparked creativity in her grandchildren from a young age and loves painting, knitting and crafting.
the bina's
In this family of makers we have:
Noah, who is an incredibly talented artist, potterer and also a Bonsai Tree Master! Seriously, you should check out his garden on YouTube. Noah is Mo and Angel's dad.

Mo, who is Danielle's husband, is a maker at heart. He is constantly building new things, tinkering on projects and getting creative. He mainly works on his metal lathe, electronic projects like 3D printers, pottery and really a lot more. He does it all.
the skillings'
In this family of makers we have:
Jess, who is Danielle and Sean's sister (a former Joseph) and is married to Ben. Jess loves to make homemade eats which include hand-crafted teas, mason jar meals and nutritious snacks!

Ben, who is Jess' husband, is a whiz with furniture building. He loves building things with wood (like their recent DIY headboard, end tables and pipe shelving).